---
Description
New Creative Jellyfish Bluetooth Speaker Colorful Lamp Octopus Audio Mini Portable Subwoofer Bedroom Decoration Gift Instock
【Professional Stereo】The stereo surround sound effect is more than that of one pro.  Two pro are networked and used.  The left and right sound channels the ears at the same time.  You can feel 360 stereo surround without dead corners
【Excellent Performance】The double-layer biological diaphragm produces sound with sound quality, and the sound cavity is designed with top lossless sound quality.  It can effectively reduce low-frequency distortion and clearly analyze the musical details of the instrument
【Large Battery】Built in super large battery, lasting life, built-in 2000mAh lithium battery, lasting life for 8 hours
【Cool atmosphere lamp】The breathtaking breath lamp makes music more than hearing.  The colorful atmosphere lamp turns on and changes, the jellyfish shape in the glass cover gives you a wonderful experience as if you are in the ocean world,giving you a sense of experience in the aquarium
【HD Quality】Wireless Bluetooth 5.0, high-definition remote connection, built-in customized chip, stable and fast transmission, connection distance of about 10 meters, the music pleasure brought by wireless


Material: Plastic

Size:about 24x11cm/9.44x4.33in

Charging interface: Type-c

Power: 10w

Charging duration: 2-3 hours

Light mode: seven

Built in battery: 2000mAh

Input: DC5V/1A

Motor type: reduction motor

Image duration: 3-8 hours

Frequency response range: 100HZ-20KHZ

Extended storage: 32GB

Speaker adjustment mode: key

Interface type: USB
Package List:
1X Bluetooth Jellyfish Audio

 
The product may have chromatic aberration due to different lighting. All data are measured manually, please allow slight error.
Remind:
        Dear customer, thank you very much for your patronage. Please confirm the consignee, receiving address and contact phone number before placing the order so that the postman can deliver the package accurately and reduce the probability of loss. Thank you very much for all the work you have done in this shop. All the staff wish you all a happy life! ! !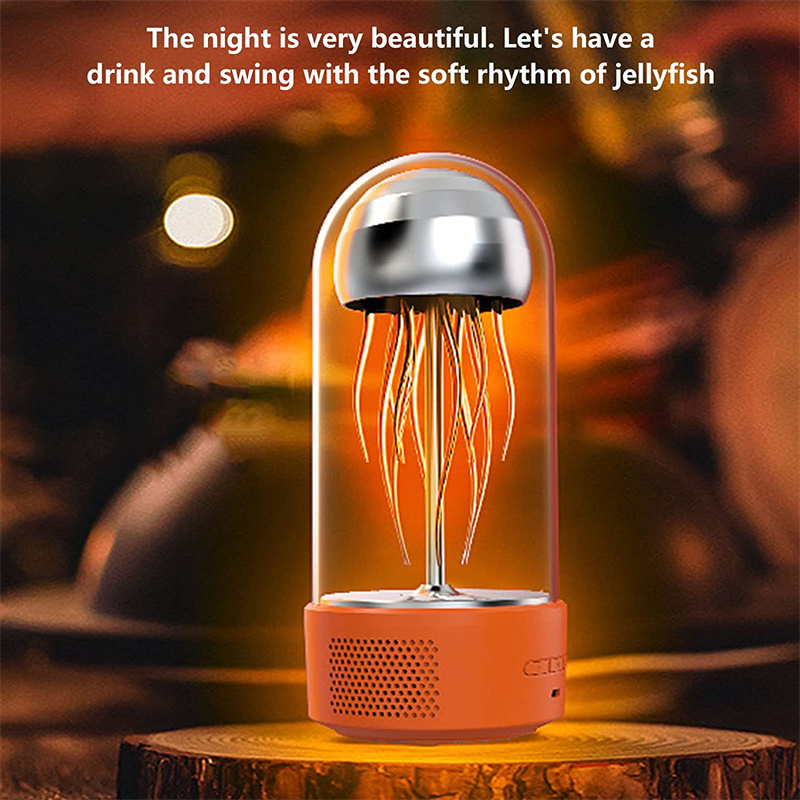 Payment & Security
Your payment information is processed securely. We do not store credit card details nor have access to your credit card information.