JFIEEI Gel Pistol Toy Gun

Best Toy for Outdoor Activities - Kids and adults alike enjoy playing gell ball blasters because these games are fast-paced, adrenaline-inducing challenges that everybody can enjoy! 

Safe for Backyard Play - Water gel balls are shot from the Orbeez gun; they will break immediately after impact, disappearing once dry, leaving no mess in your garden.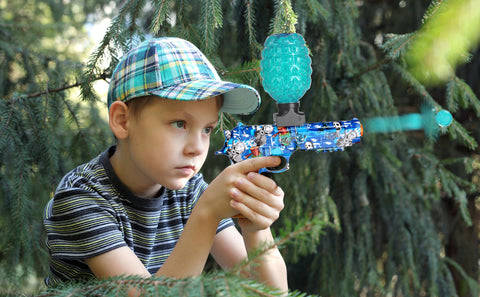 Easy Operating - Simply charge the battery, soak the gel beads, install the battery and the bullets, and you are ready to shoot for hours.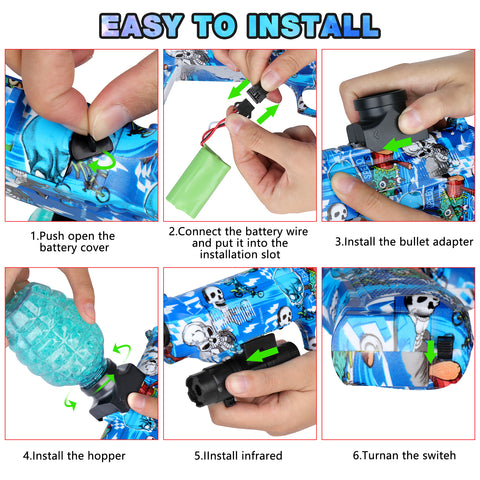 High Magazine Capacity, Much More Fun - Compared to a soft bullet gun, a gel blaster has a larger magazine capacity, allowing it to be used for longer periods of time.

Full Range of Accessories—1 magazine, 10,000 water balls, 1 goggle, and 1 USB charging cable.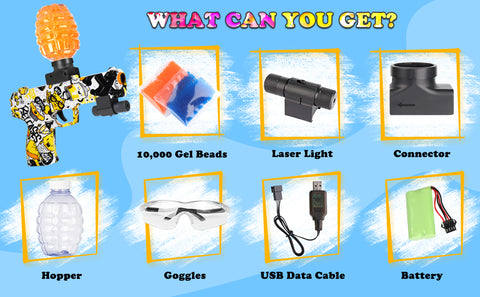 Safety Reminder

1. Wear the goggles when playing;

2. Charge the battery before using;

3. Soak the gel pellets for 2-4 hours for size 7-8mm;

4. Don't shoot at strangers or bystanders;

5. Don't shoot at eyes, face, or head;

6. Don't take the toy gun in a public place.
Check here for low-priced gel guns to buy in bulk for team battles.