---
Description
A fun dragonfly aroma diffuser that can perch on your finger or anywhere, and has a good stress-relieving effect.

视频地址: https://www.youtube.com/watch?v=dXAoK8WnrQk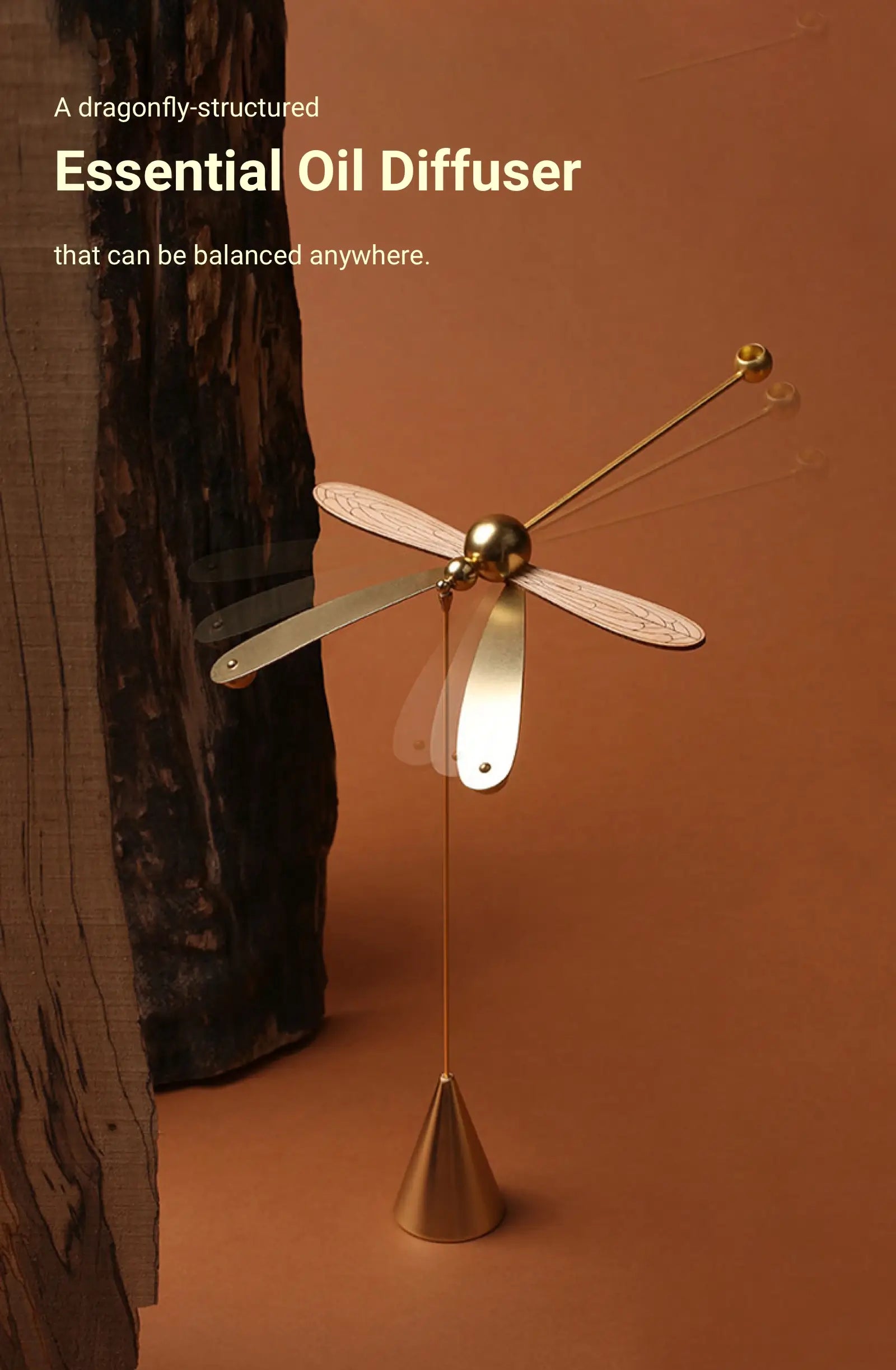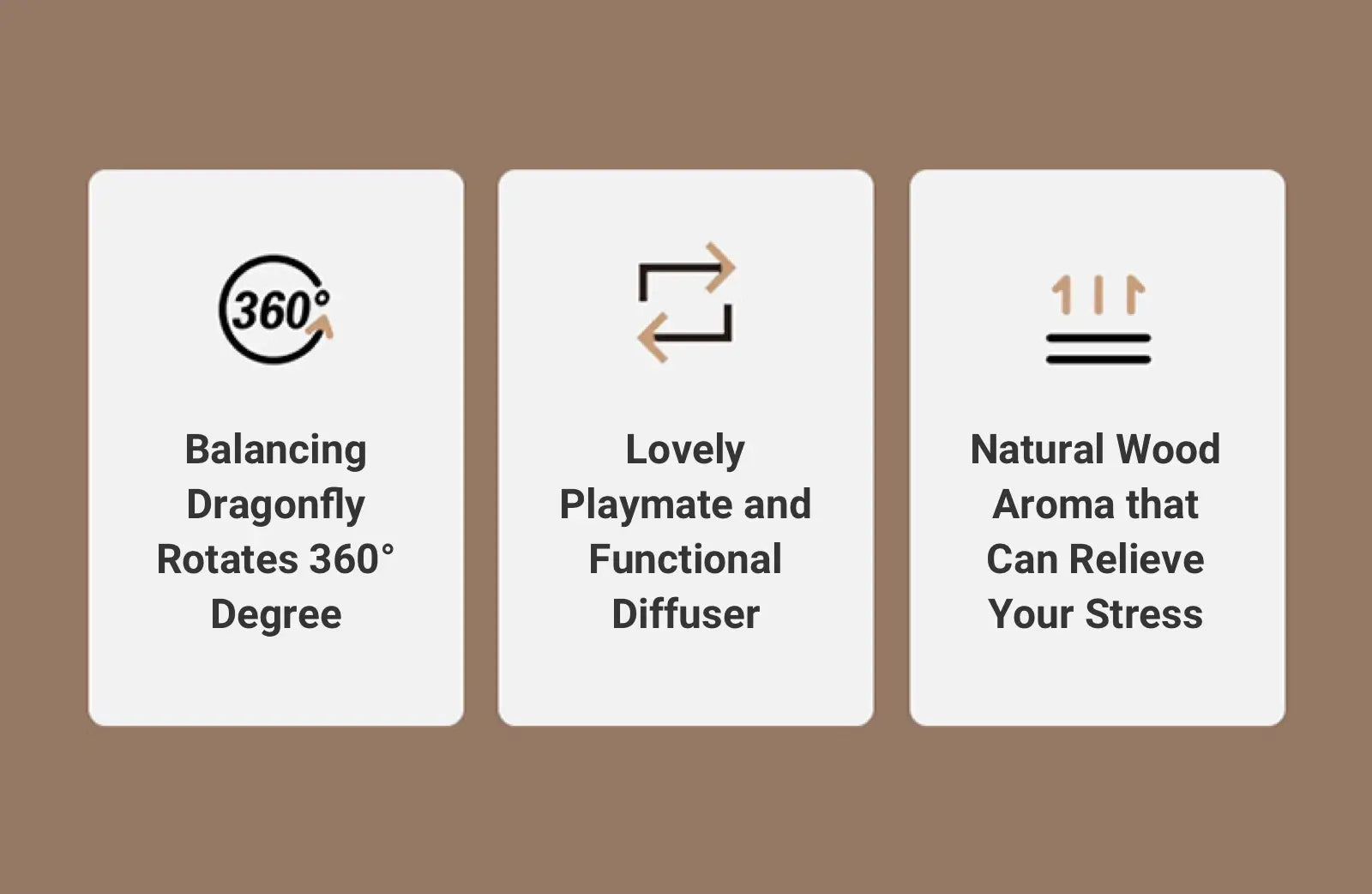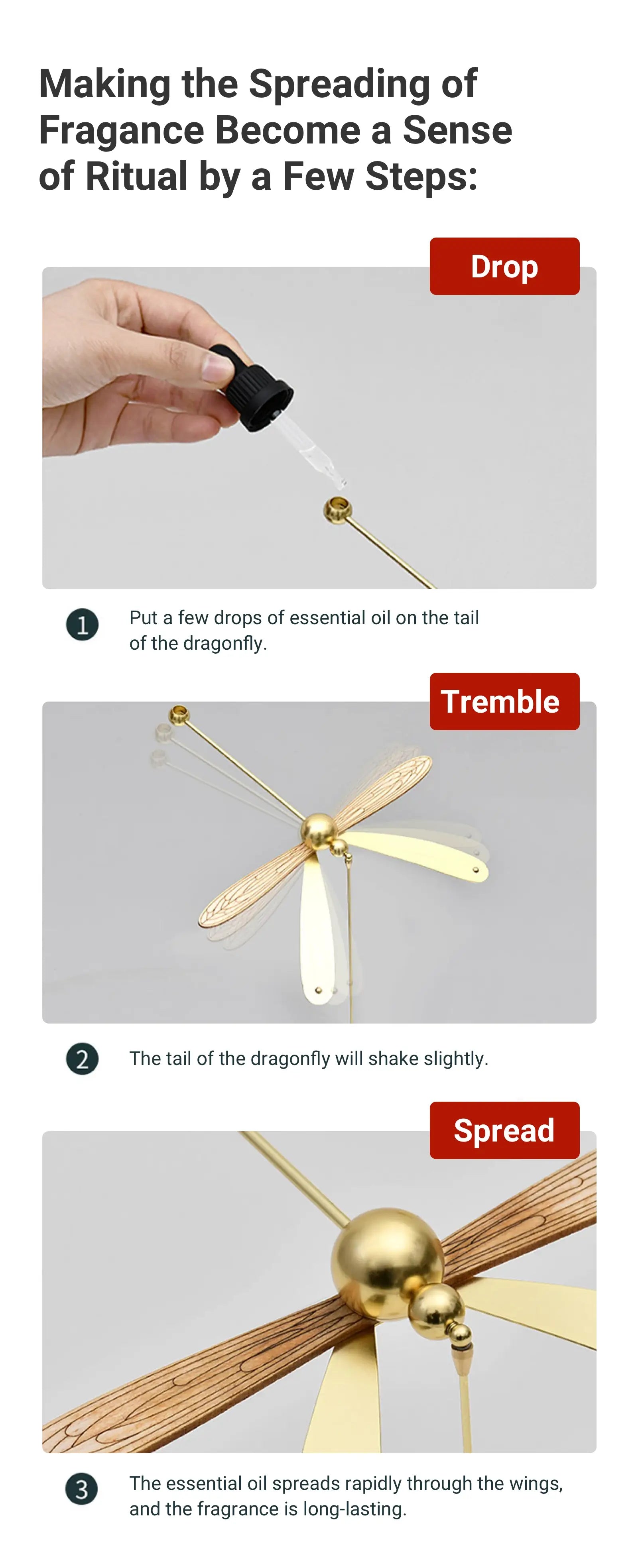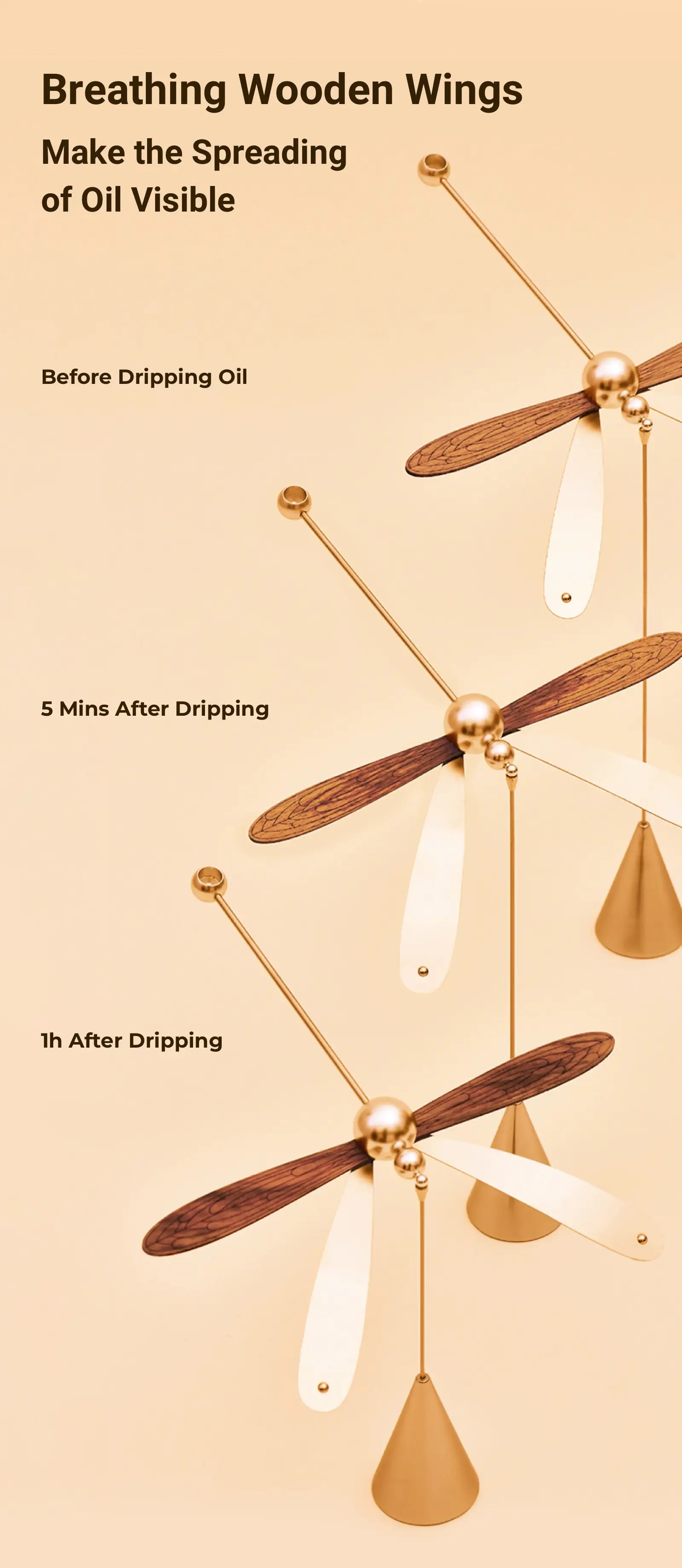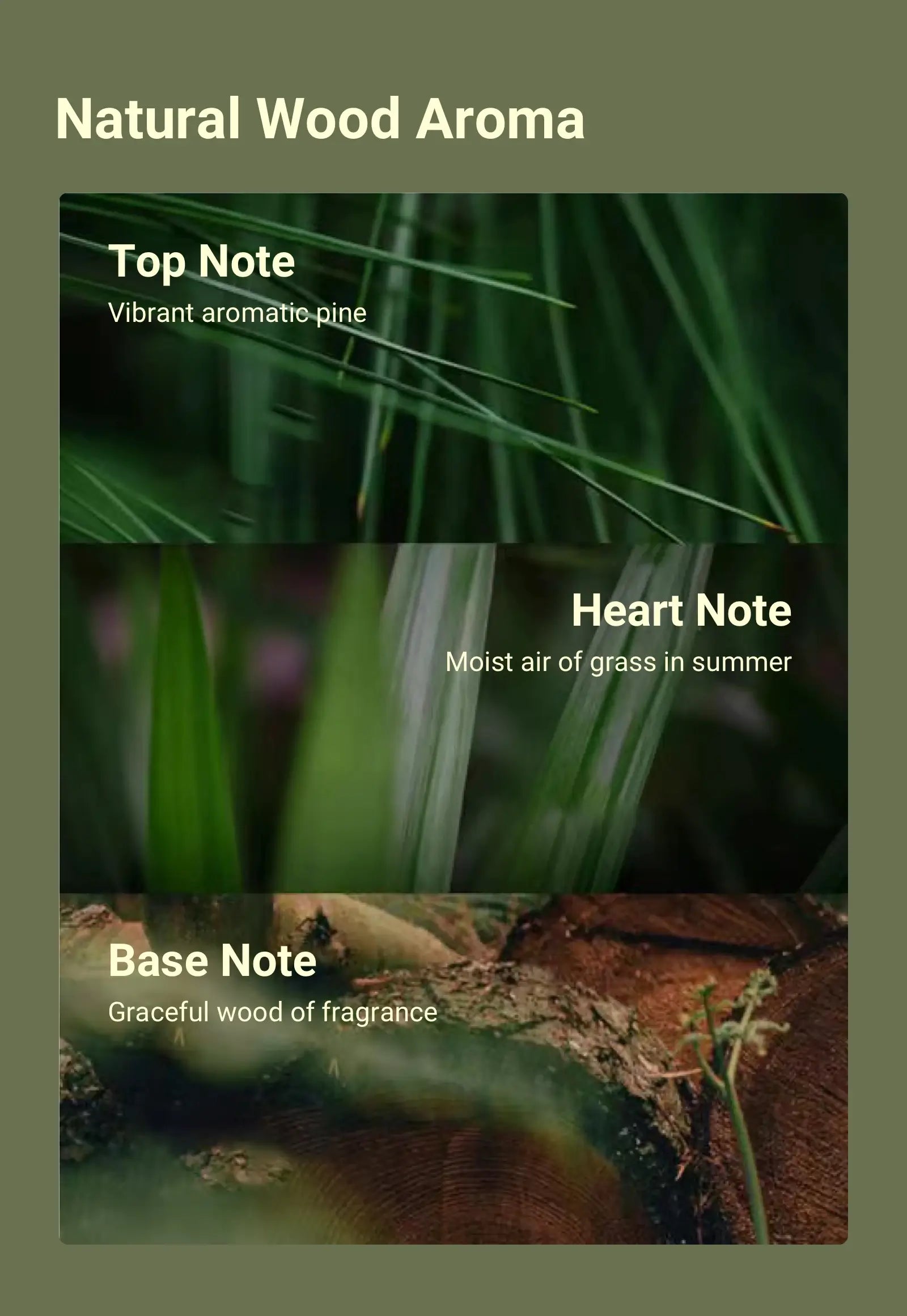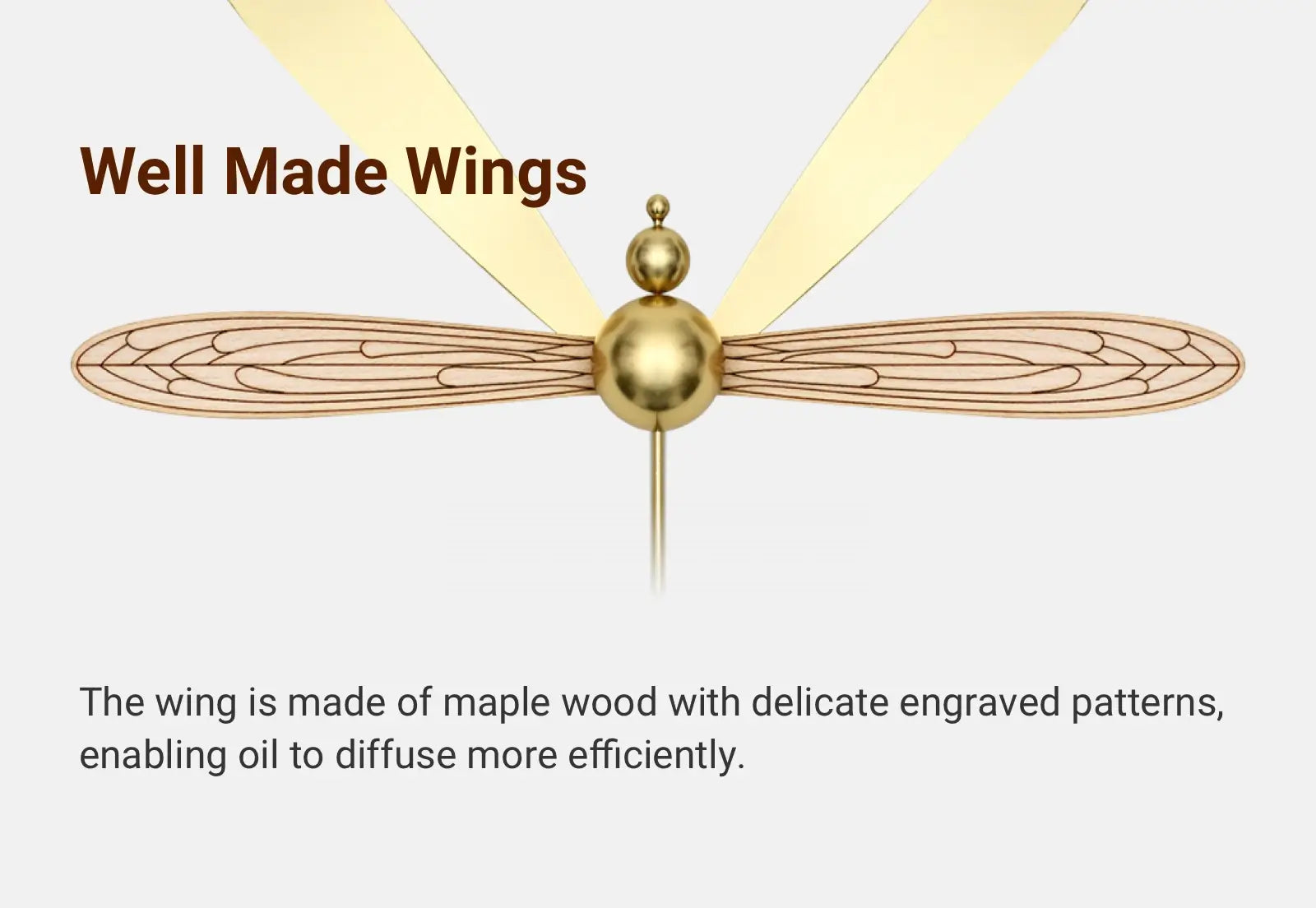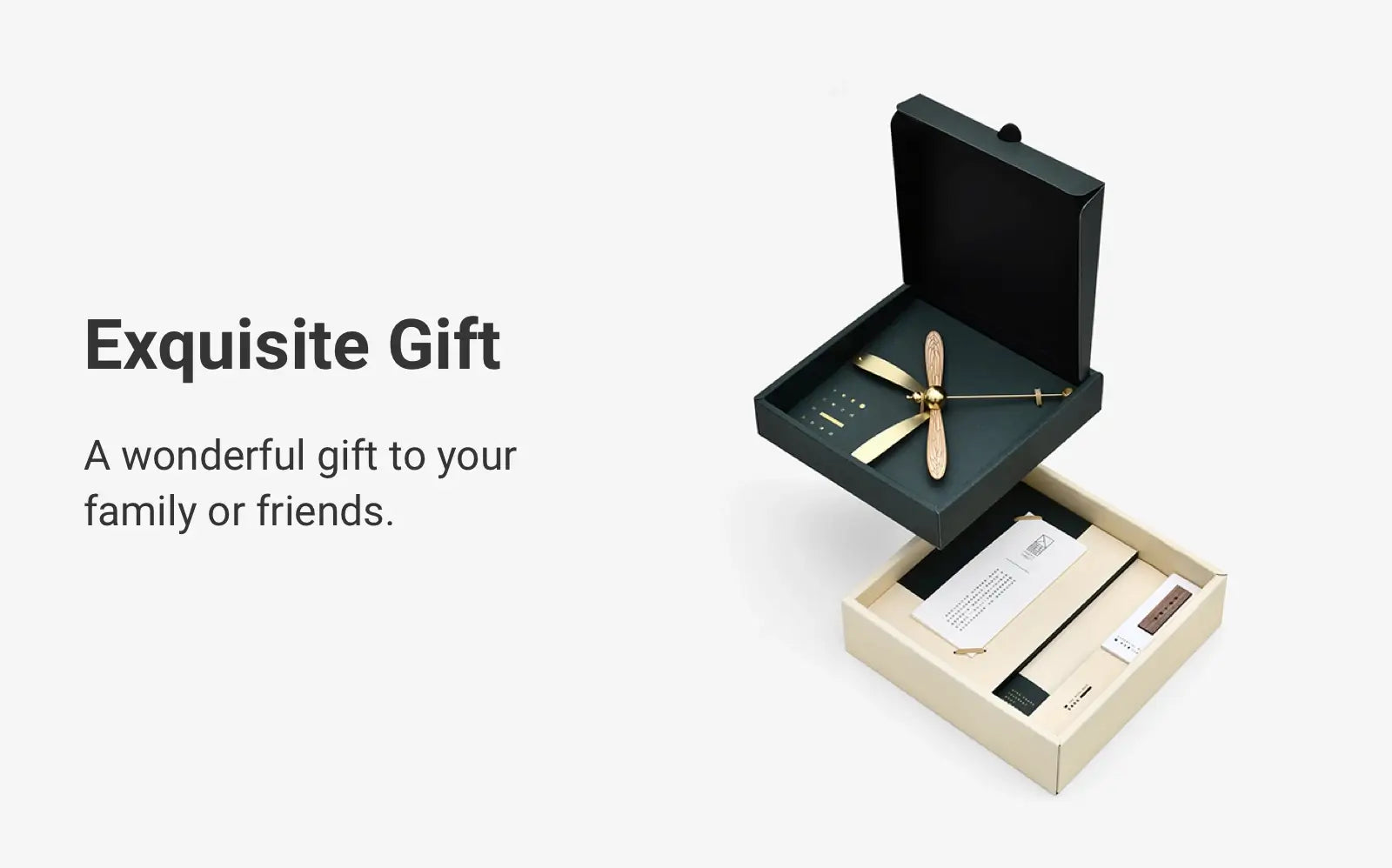 Material: Stainless Steel, Maple Wood
Color: Gold
Package Size: 8.7×8.7×3.3 inches
Volume(Essential Oil): 0.5 Fl Oz(15 Milliliters)
Shop with confidence
Easy 30-Day Return
Safe Payments
Secure privacy & logistics
What's in the box
1×Dragonfly Diffuser
3×Wing Replacements
1×Metal Stick
1×Screwdriver
1×Metal Base
1×Essential Oil(0.5 Fl Oz)
Incredible dragonfly that keeps its balance everywhere;

Lovely playmate and functional diffuser;
Natural wood aroma that can relieve stress;
Superb craftsmanship;
Top gift
Payment & Security
Your payment information is processed securely. We do not store credit card details nor have access to your credit card information.