The most popular toy gun on TikTok in 2022

During the summer months, each child owned a water pistol. Gel guns are one of the newest toys to hit the market this year. The number of views on gel blaster videos on TIKTOK has reached millions. Amazon and Walmart are also offering more and more gel gun products. Many parents are urged by their children to purchase gel guns so that they can play with their friends after school.


What is the difference between gel blasters and water guns?


A water gun is a type of toy gun that shoots water. The primary purpose of the toy is to soak another person in a recreational game such as a water fight.

A gel blaster, also known as a gel gun, is a toy gun similar in design to airsoft guns, but the projectiles they shoot are 6–8 mm (0.24–0.31 in) superabsorbent polymer water beads (gel balls or water bullets).

Clearly, there are differences. They both can be used in fight games, but they use different projectiles, and the range and power of the shots differ as well. Moreover, gel blasters cause more harm than water guns.


Why is the gel blaster so popular on Tiktok?

As the picture shows, gel blasters' videos have been viewed by millions. Many viewers praised its power, speed, and ease of operation in the comments.

The gel gun comes in many different types, including pistols, UZI, Scorpion, and R-99. A lot of these gun types appear in games such as PUGB and APEX.

Take a look at what you like best.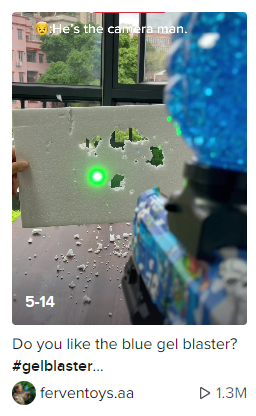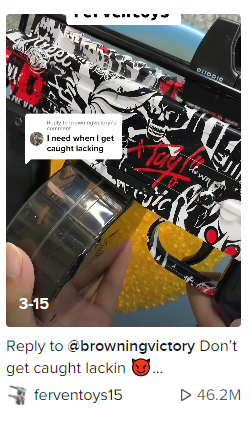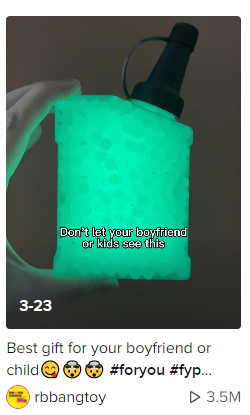 Are gel guns safe to use?

Water beads guns have become increasingly popular, and safety concerns have been raised. There have also been some recent cases of passersby being attacked with gel guns.

Gel ball blasters are strictly prohibited in public areas, and players should not shoot innocent bystanders. It should be used in your backyard or at an event venue and safety clothing and eye protection should be worn.

The orbeez gun is less powerful than a BB gun. Make sure to wear a mask, goggles, and gloves, and do not shoot at heads or bare skin. You should not feel any pain through your clothing. The water balls would disappear once they had dried, so they wouldn't require cleaning.